Gary M Horowitz, M.D. Medical Director (Video)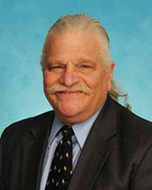 Practice Name:
Center for Reproductive Medicine 1322 Pineview Drive, Ste 2 Morgantown, WV 26505​
Biography:
Dr. Horowitz is board certified in Ob/Gyn as well as Reproductive Endocrinology and Infertility by the American Board of Obstetrics and Gynecology.  He is an outstanding fertility doctor with 36 published peer-reviewed manuscripts to his credit.  Dr. Horowitz firmly believes in a patient-centered approach to infertility treatment and focuses on helping his patients feel comfortable and informed.  He has delivered over 100 invited lectures at national and international meetings, and recently received the Kermit Krantz award for outstanding contributions to the knowledge of obstetrics and gynecology from the American College of OB/GYN. His current research interests include advanced endoscopic surgery, endometriosis, chronic pelvic pain and Advanced Reproductive Technologies including In Vitro Fertilization (IVF).
He is also a fellow of the American College of Obstetrics and Gynecology and a senior fellow of the Air Force Clinical Surgeons Society.  He is a member of the American Society of Reproductive Medicine (ASRM), the Association of Professors of Gynecology and Obstetrics (APGO), the Society of Reproductive Endocrinology and Infertility (SREI), the Society of Reproductive Surgeons (SRS) and the Delta Xi Fraternity.  He is a retired lieutenant colonel in the US Air Force and a lifelong member of the Boy Scouts of America.
Most recently he was at Southern Illinois University School of Medicine as an Associate Professor of Clinical Obstetrics and Gynecology and Chief of the Division of Reproductive Endocrinology and Infertility (REI).  Before this, he was an Associate Professor and Director of the Division of REI, Medical Director of the Assisted Reproductive Technologies Program, as well as Residency Program Director in the Department of Obstetrics and Gynecology at the Boonshaft School of Medicine at Wright State University in Dayton, Ohio (2001-06).
Previously, he held the same three positions at the University of Missouri School of Medicine at Columbia (1998-2001).  Horowitz was also REI Division Chief, Residency Program Director and Vice-Chair of Obstetrics and Gynecology at the David Grant Medical Center at Travis AFB, CA (1993-98).  He was a staff physician at Wilford Hall USAF Medical Center at Lackland AFB, TX (1989-91) and a deployed combat surgeon during Operation Desert Storm.
Dr. Horowitz completed his obstetrics and gynecology residency at Wilford Hall in 1989 and his fellowship in REI at the Mount Sinai Medical Center in New York in 1993.  He earned his medical degree from the University of North Carolina in Chapel Hill (1985) and his bachelor's at the USAF Academy in Colorado Springs (1974).
Born in Aguadilla, Puerto Rico, is married to his wife Karen for over 36 years.  They have two children.
Medical Specialties
Obstetrics and Gynecology
Reproductive Endocrinology and Infertility
Reproductive Endocrinology
Clinical Focus
Infertility
Reproductive Surgery
Board Certifications
American Board of Obstetrics and Gynecology - Obstetrics and Gynecology
American Board of Obstetrics and Gynecology - Reproductive Endocrinology/Infertility
Special Training
1993 - Reproductive Endocrinology Fellowship - Mount Sinai Medical Center
1991 - Staff Physician, Other Special Training - Wilford Hall USAF Medical Center
1991 - Staff Surgeon, Other Special Training - 870th Contingency Hospital
1989 - Obstetrics & Gynecology Residency - Wilford Hall USAF Medical Center
Education
1985 - U of N. Carolina at Chapel Hill School of Medicine - MD
Certificatons:

Obstretics & Gynecology

Reproductive Endocrinology & Infertility

Specialty:

Blastocyst Services

Clinic operates 365 days a year

Counseling Services

Cryopreservation Services

Donor Egg Program

Donor Sperm Program

Egg Freezing

Embryology Services

FET Services - Frozen Embryo Transfer

Genetic Counseling

Habitual Aborter - Multiple Miscarriage Services

ICSI Intracytoplasmic Sperm Injection

IVF Program

Reconstructive surgery

Reproductive Immunology Services

Reproductive Surgery

'); //--><!]]>