California: A Golden State for Surrogacy By Stephanie Caballero, Esq.
Submitted by
INCIID
on Tuesday, February 10, 2015 - 15:45.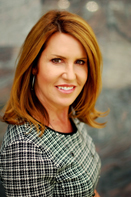 California: A Golden State for Surrogacy
"What is the quality of your intent?" – Thurgood Marshall
            Why, you ask? Because, the intent to parent is key to the determination of your parental rights.
Not only is intent key, but also California now has a surrogacy statute and that means we have a very clear framework on surrogacy, regardless of martial status -- or lack thereof – or sexual orientation, parentage can be established.  
As with all things legal, let's start with the law.
In the beginning – case law
Johnson v. Calvert, 5 Cal.4th 84, 19 Cal.Rptr. 494 (1993)
When we talk about case law in California, this is "the" case. It was the first case to go before the State Supreme Court and involved a married couple – the Calverts – who needed a surrogate -- Ms. Johnson -- as Mrs. Calvert had undergone a hysterectomy.
During the pregnancy, Johnson demanded immediate payment and threatened to keep the child after birth. The Calvert's immediately filed action against Johnson to have the courts determine parental rights in this matter. Johnson filed a counter suit and the two matters were combined into one.
The court ruled that parties who enter into a gestational surrogacy agreement intending to care for the child resulting from said agreement will be the child's legal parents and the court specifically upheld a gestational surrogacy agreement and held that the intent to parent controls and that the transfer of embryos was not a "donation" to the gestational carrier as evidenced in their contract, but an agreement for the surrogate to carry the child for the Calvert's.
In Re Marriage of Buzzanca (Cal.App. 4 Dist. 1998) 72 Cal.Rptr.2d 280
The next case was a doozy! The Buzzancas wanted to have a child, but were unable to conceive and they needed the help of a sperm donor, an egg donor and a surrogate to finally be expecting a child. In March 1995, one month before the surrogate was due, John Buzzanca filed for divorce stating that there were no children born of the marriage. 
The case ended up in court where in March 1997, it was ruled that Luanne Buzzanca was not the legal mother of her baby, nor was John the legal father and did not owe any child support money. This ruling was based on the fact that Baby Jaycee had no genetic relationship to John and Luanne.  Baby Jaycee was a legal orphan.  
The Appellate Court eventually found that both John Buzzanca and Luanne Buzzanca were the lawful parents of Baby Jaycee based on the grounds that they consented to the medical procedures necessary in the creation of Baby Jaycee.  They held that both of the Intended Parents involved in a contractual surrogacy arrangement shall be deemed the "Natural Parents" despite a lack of genetic connection to the child.
What this means for my clients is you can be single and have no genetic connection to the child and in California; you will be the only parent of that child, so long as you follow the law. Next up, California's surrogacy statute explained.
Out of chaos comes law
U.S. v. Erickson 11CR 3372- AJB
On October 14, 2011, Theresa Erickson, a prominent San Diego attorney who specialized in reproductive law plead guilty to "Conspiracy to Commit Wire Fraud". In her guilty plea, Erickson admitted that she and her conspirators used gestational carriers to create an inventory of unborn babies that they would sell for over $100,000 each.  She was not alone; Hilary Neiman, an attorney from Maryland plead guilty to the same counts as Erickson in July 2011 and Carla Chambers, a former surrogate from New Zealand, plead guilty in August 2011 to the count of "Conspiracy to Engage in Monetary Transactions in Property Derived from Specified Unlawful Activity".
The actions of these three women changed how surrogacy is practiced in California, but this change was beneficial, as we now have a clear-cut statute and if you follow the statute, you are presumed to be the parents. That's a good thing as a parent – and a surrogate – when you want to have your baby born by a gestational carrier in California.
CA FAMILY CODE §7960-§7962
California's surrogacy statute went into effect January 1, 2013, and requires that a surrogate and her intended parents or parent, be represented by their own attorney and that the agreement be signed and notarized by both sides before the surrogate begins her injectable medication.
Prior to the statute, we filed pre-birth orders because there was nothing under the law that said that we couldn't. Now, with the surrogacy statute, language has been included regarding filing the pre-birth judgment and how that has to be handled and where.
The law regarding surrogacy is very much settled in California and supports this kind of arrangement. And unlike some states, California does not require that the contract be certified by the court nor does the statute require a psychological screening for the surrogate and the parents, but most doctor's and attorneys (myself included) require that the surrogate, at a minimum undergo a psychological screening.
Now How to Afford it?
It's expensive. There is no getting around that fact. If you are fortunate to have family who can loan you the money, that's great, and many of my clients have that option. There are also other organizations and lending institutions that offer loans at low interest rates. IVF scholarships such as the ones offered by INCIID and The Cade Foundation also help intended parents with the costs of infertility, treatments, and surrogacy.  A list of infertility scholarships and grants can be found at www.resolve.org
If you have a family member or friend who offers to be your surrogate and passes the medical and psychological screening, that is also another option and I have also had many clients who have had children this way.
I also have clients who need an egg donor and a surrogate but cannot afford both so they work what what's called a traditional surrogate: a woman who donates her eggs and also carries the baby.  
In re: Marriage of Moschetta (25 Cal App. 4th 122)2 was such a case. A judgment was entered in December 1992 stating that Robert Moschetta and Elvira Jordan (the surrogate) were the legal parents of Baby Marissa. Robert appealed this judgment.  I inform my clients of this ruling, but I also tell them that the Moschetta's, the Intended Parents, were divorcing, and the court took that into consideration when making their ruling.
I also tell my clients that I have not had a traditional surrogate fight for custody or visitation (or both) and that while that is a risk that they take, my cases have all ended well.
Infertility is not easy. Emotionally. Physically. Financially.  And while a lot of my clients need a surrogate and an egg donor because of their gender, a lot have gone through the very real and very painful ups and downs of fertility treatments.
I've been there. I know what it's like. And, if you are struggling, if you are in that "hell" I'm here to tell you that if you really, really want to be a parent, you can be. It may not be the way you thought it would be, but you can absolutely be a mommy – or a daddy.
---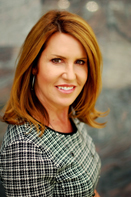 Stephanie M. Caballero, Esq. has represented nearly 2,000 clients, including Intended Parents, Surrogates and Donors from all over the world through Surrogacy, Egg Donation, Sperm Donation, and Embryo Donation. Stephanie specializes exclusively in Family Formation and Reproductive Law and has appeared on various programs and print media including The Bakersfield Californian, The Examiner, the Creating a Family radio program, NPR, Fox News, The Los Angeles Times, The Union Tribune and the L.A. Daily Journal. Stephanie had her own journey through infertility, after eight years of treatments including having endured more than 10 artificial insemination procedures, three surgeries, three miscarriages, and 13 IVF procedures she finally realized her dream of having children when a surrogate carried her twins. Stephanie also had to adopt her twins because the state where they were born did not recognize surrogacy. Stephanie is also a member of the American Fertility Association, American Bar Association, San Diego Bar Association, and American Society of Reproductive Medicine, serving on the board of its Legal Professional Group.

'); //--><!]]>